Introduction


About FEB


Electro-
hypersensitivity


FEB Info


Articles &
Interviews


References


Links


Network


Freedom Corner


News Archive
---
Other Pages
on this Server


BRIDLEWOOD


EMF-L Guru Reports


EMFguru complete site!
---

ELÖVERKÄNSLIGAS
RIKSFÖRBUND
Visitor address:
Hägerstensv. 141
Stockholm
Subway ("T-banestation"):
Aspudden
Mail address:
Box 9098
SE-126 09
HÄGERSTEN
SWEDEN

Fax:
+46 8 712 89 48

Email:



Media contact: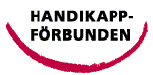 ---

Thanks UMT/Lasse!
The missing Report...


18 Mars 2006
The printed book "Black on White" is now available!
Read more...
October 25, 2004
400 Swedish Electro-Hypersensitives witness at WHO-seminar in Prague
At the International WHO-Seminar on EMF Hypersensitivity in Prague (Czech Republic, October 25-27th ) more than 400 Electro Hypersensitives from Sweden will present their experiences through "Black on White – Voices and Witnesses about Electro-Hypersensitivity – The Swedish Experience", published today. The book is based on presentations and letters from electro-hypersentives to the Swedish Council for Work Life Research (RALF) in March 2000.
Read more...
Abstract (PDF)...


New Book on EHS by the ex TCO journalist Gunni Nordstrom


The Invisible Disease, Gunni Nordstrom
In 1962 Rachel Carson in Silent Spring opened the world's eyes to the dangers of products leaking dangerous chemicals into the food chain.
Today we are facing a powerful new concern. It involves millions of people, particularly in the West, who are ill even though their doctors can't make a proper diagnosis. Environmental illnesses are known under a number of names, like Multiple Chemical Sensitivity, Chronic Fatigue Syndrome (ME), Immune Dysfunction Syndrome, Fibromyalgia, Electro-Hypersensitivity, Sick Building Syndrome.
These illnesses have variously been linked to VDUs, mobile phones and masts, electric lights, TVs, and chemicals used in the manufacture of modern appliances.
This is the first book to make the connections...
Read more...


Science News


01 May 2006, Occup Environ Med: - New Austrian research confirms health effects of base station radiation
Read more


---

16 March 2006, Int Arch Occup Environ Health: - A new Swedish study shows Mobile Radiation to increase brain tumour risk
Read more


---

15 March 2006, American Journal of Epidemiology: - Interphone Study Group in Germany have found that more than 10 years of mobile phone use increases cancer risk
Read more...
Science Archive "New" EMF-research site! Stewart Fists Electric-words Now on emfacts.com

Late News


IN MEMORY OF BRIDLEWOOD gives a view of a former Canadian site. Richard W. Woodley supplied for more than ten years information on Bridlewood Electromagnetic Fields, (EMFs) Information Service, Canada. This information Service closed on February 29, 2000. In memory of his work a mirror of his site was created.

EMF-L Guru REPORTS shows the dawn of the EMF-Guru discussion list. The contents was generated in the middle of the 90's when Roy Beavers alias EMF-Guru started his EMF discussion list. Today Roy Beavers has opened his own homepage which you may visit as well.